Vortex Performance Exhausts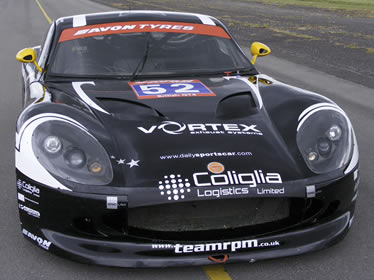 Vortex™ exhausts can help you achieve more power, more mpg and lower emissions and can be supplied in configurations suitable for race, performance, road and fleet vehicles. By simply replacing conventional exhaust parts with Vortex™ exhaust components you can achieve immediate and measurable improvements to your car engine efficiency.
The Vortex made such a difference to the car and it's much more drivable now. Fin McCaul, first in the diesel and R3 class of the Pirelli International Rally
Raceflo
With a Vortex™ Raceflo exhaust you'll get at least a 10% increase in power and 15% increase in torque, as used by Fulvio Mussi who drives a Ginetta G50 in the British GT Championship
Ecoflo
A Vortex™ Ecoflo exhaust can reduce fuel consumption by up to 25% and lower emissions by up to 33%.
Fleetflo
For van and HGV owners Fleetflo improves vehicle fuel economy and increases engine power output. Fuel consumption can be reduced by up to 20% and power can increase by up to 15%.
Full details about the Vortex™ system are available at www.vortex-performance-exhausts.co.uk.
Custom Exhausts
We manufacture and fit custom exhausts designed to meet your specific requirements ranging from race and track use to simply replacing the OEM system including:
Full systems
Cat back systems
Sports cats
Contact us today to find out how we can help you.